Mountain View Retreat Center
With views of the western slopes and comfortable motel-style rooms, Mountain View Retreat Center is a great facility for families, churches, friends, and Christ-centered businesses at any time of the year. The Retreat Center offers 14 motel-style bedrooms with private baths and meeting space for up to 60 people.
Individuals or families are welcome to reserve just one room. A smaller group reserving at least 4 rooms can use Crestview meeting room and kitchen for no additional cost. A midsize group reserving at least 7 rooms can use Hearthside meeting room and the main kitchen. A group reserving at least 11 rooms can have full access both meeting areas and kitchens. Smaller or day use groups can rent the meeting spaces at the rates given below.
Scroll on down the page for photos and more information. Or, use the buttons below to skip down to a specific section.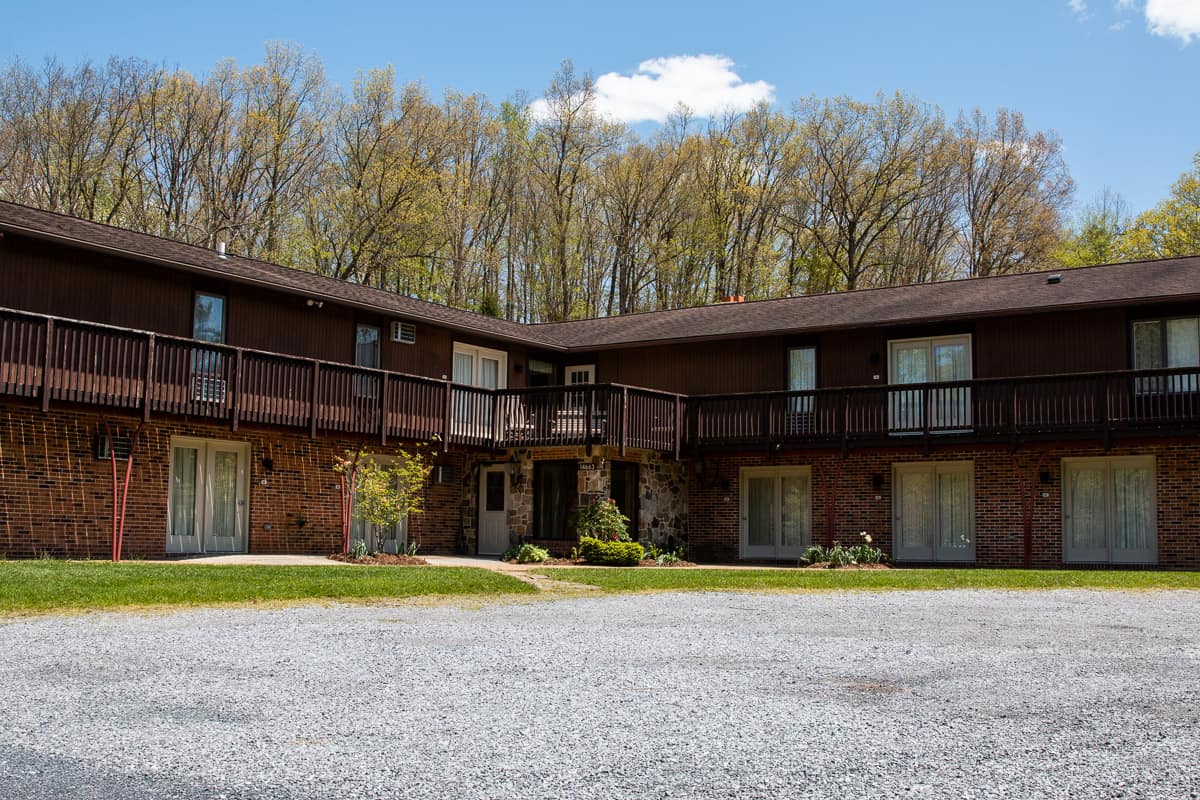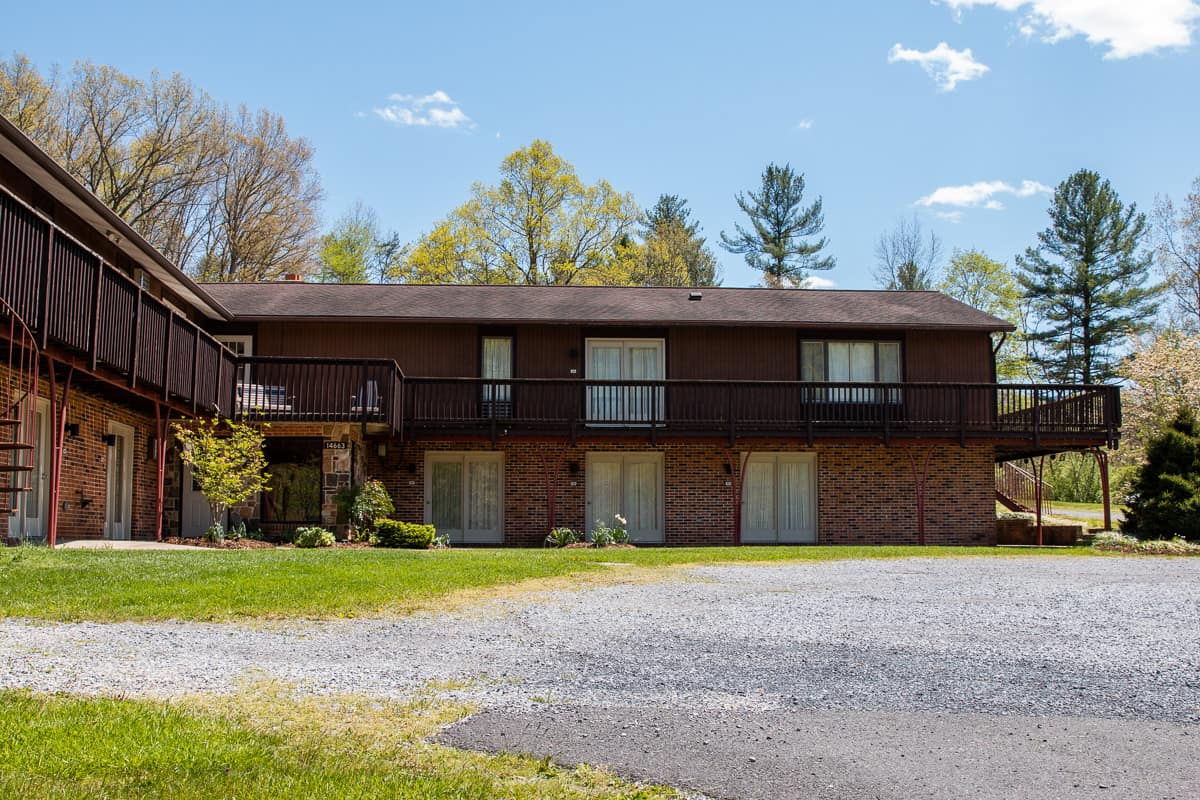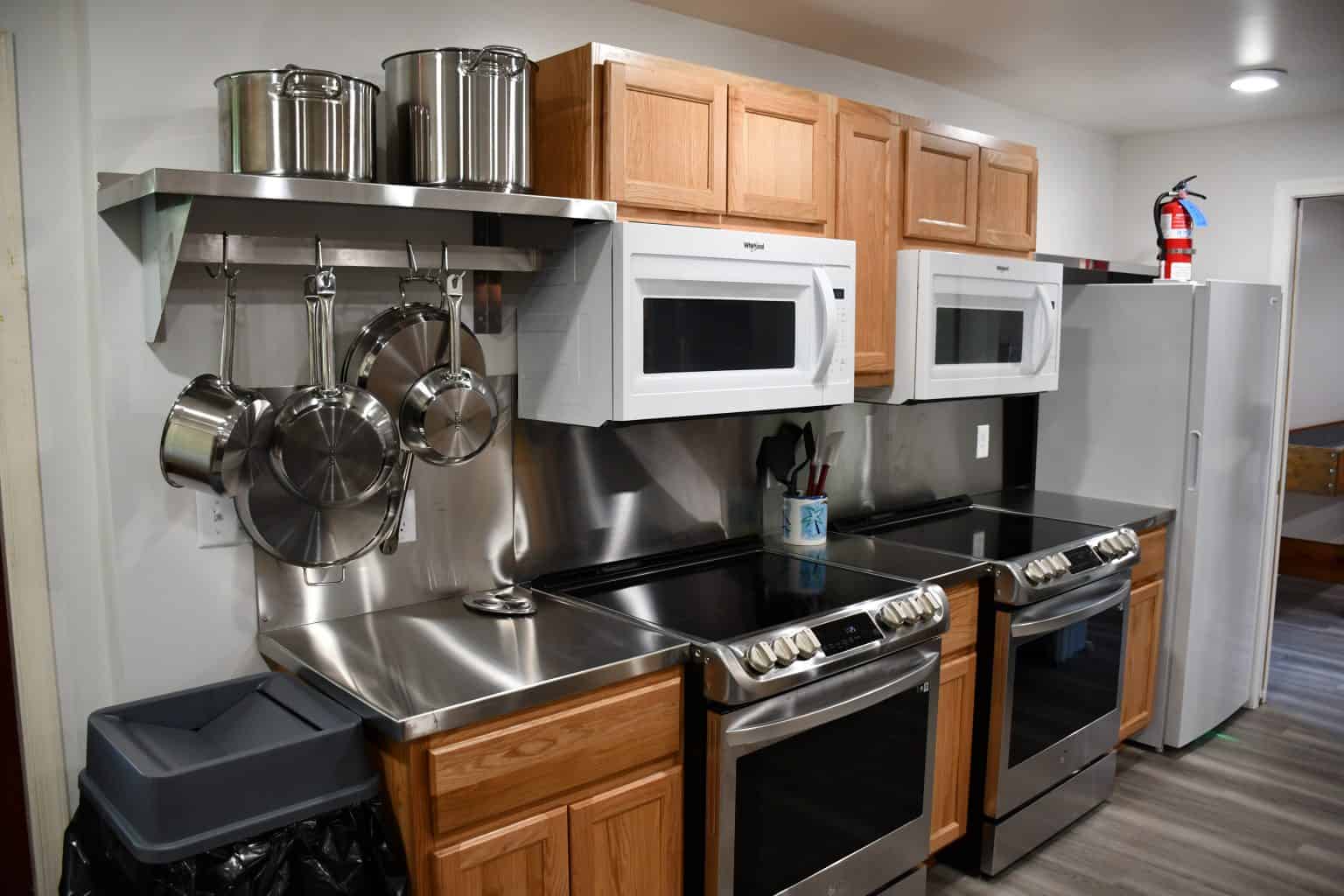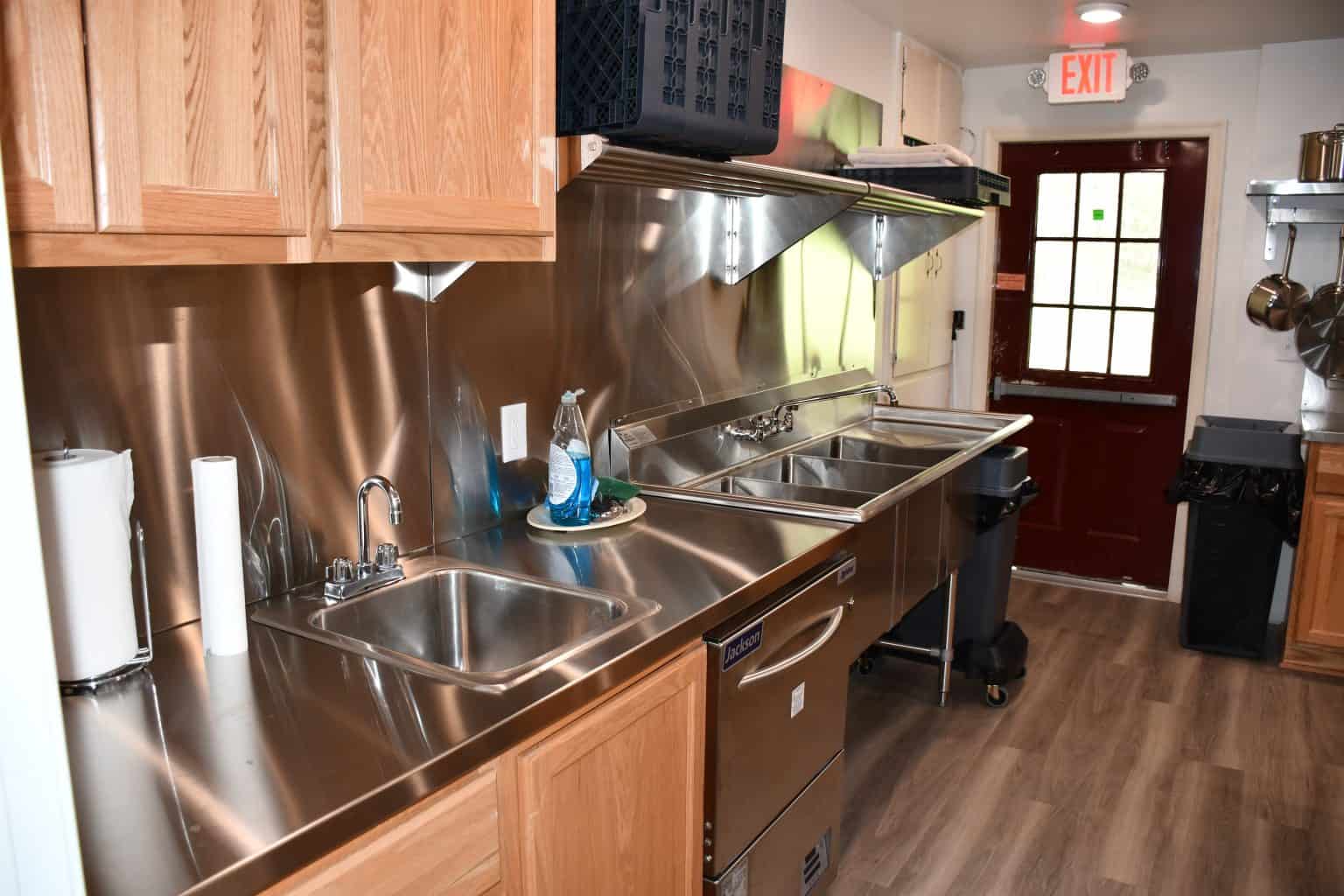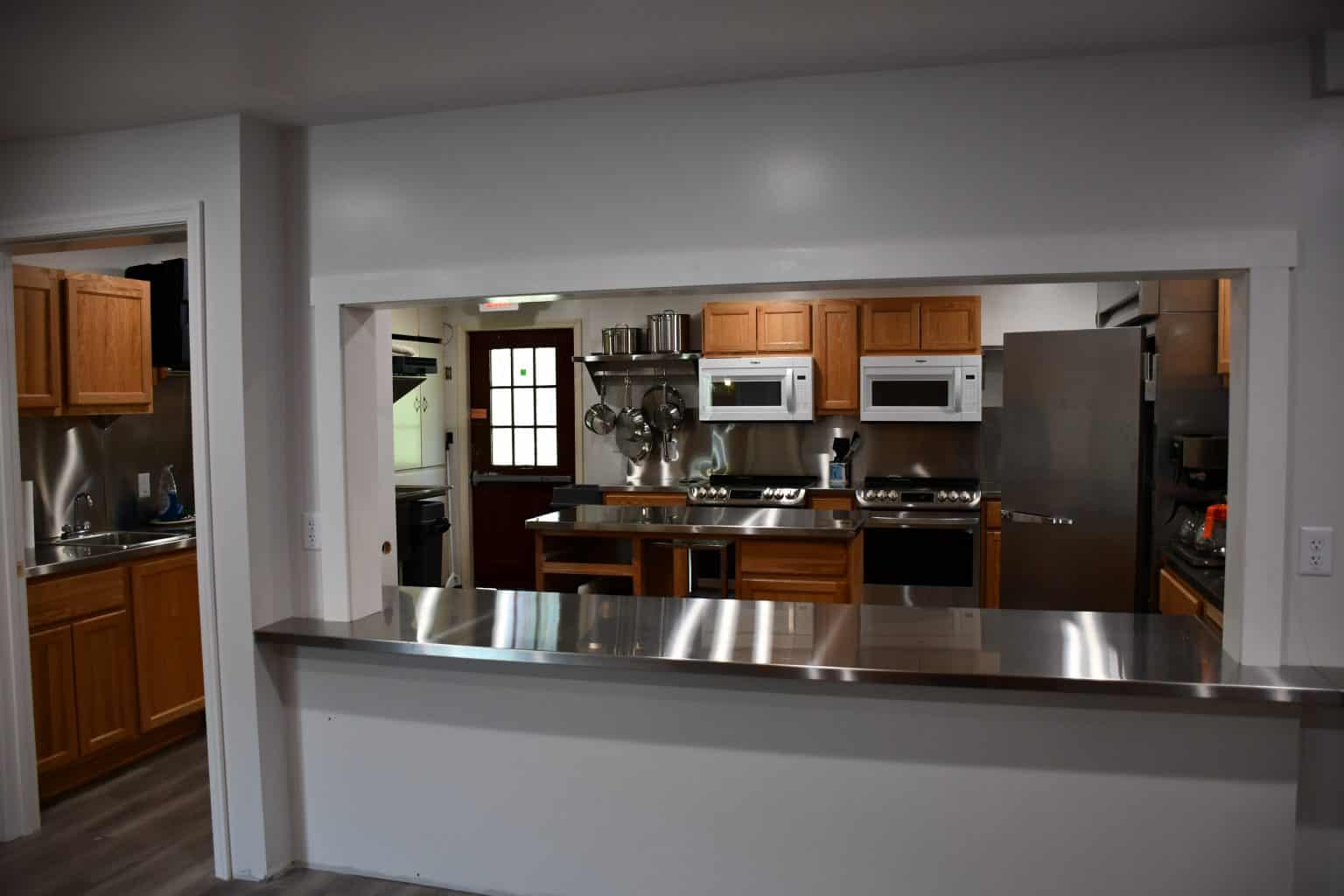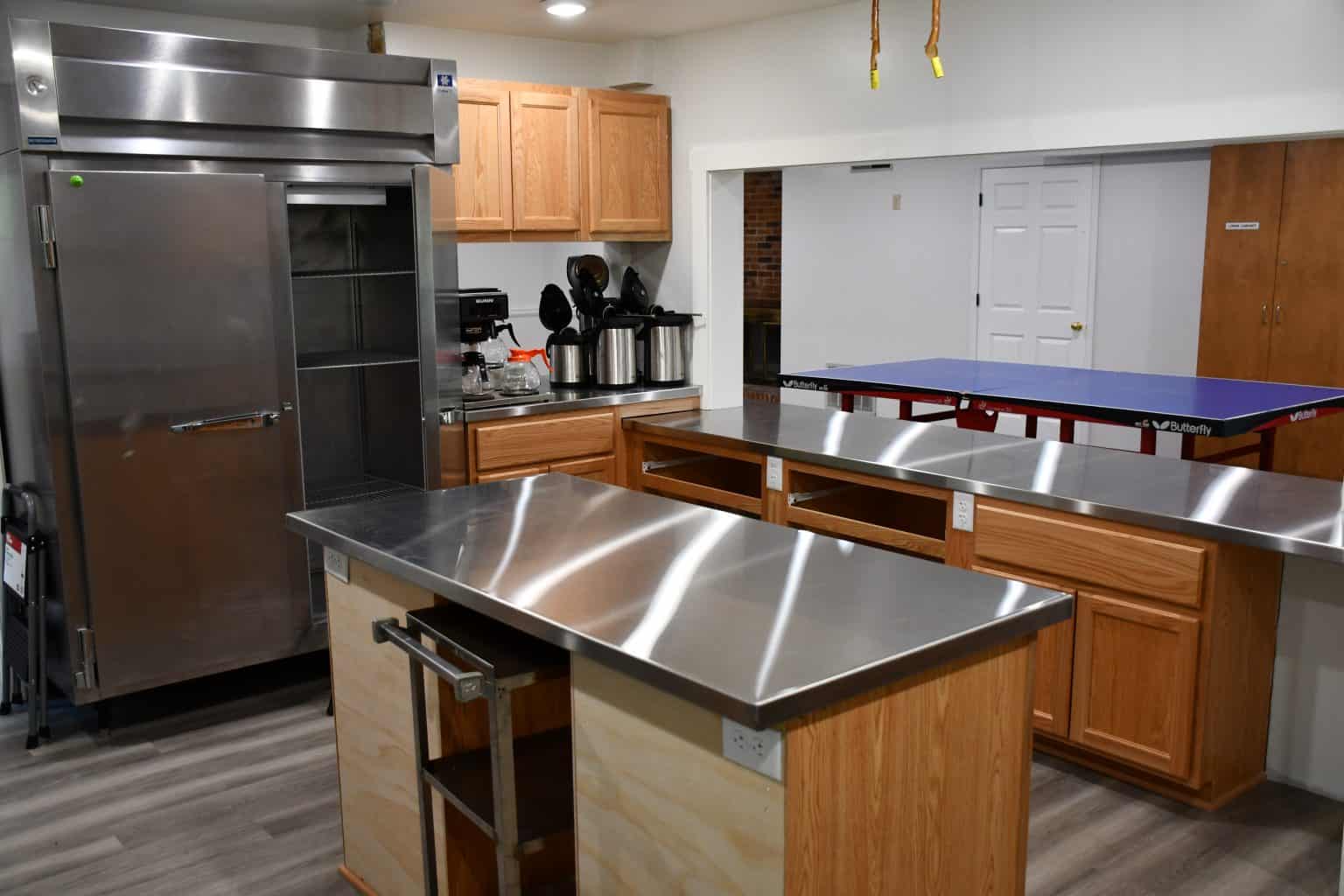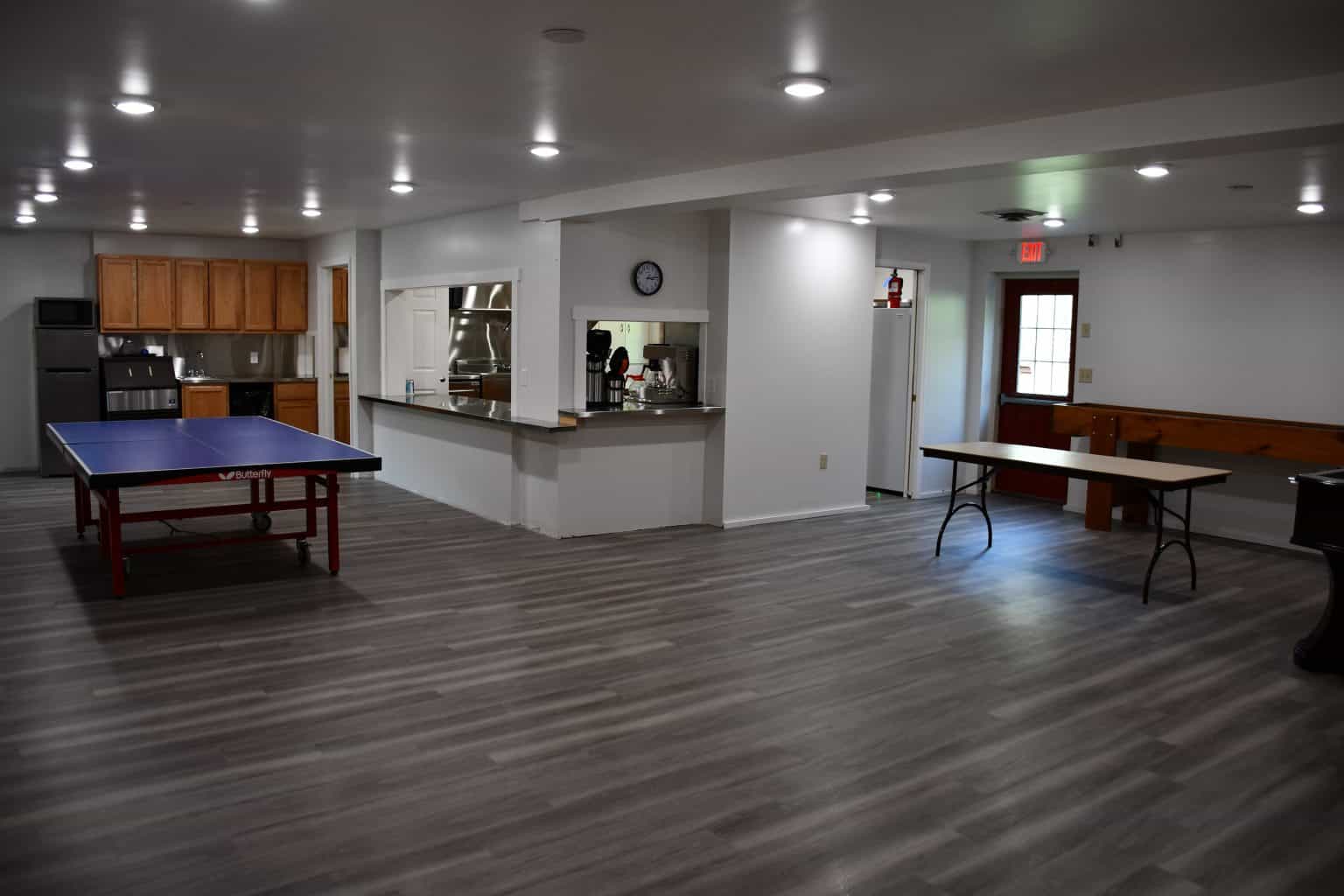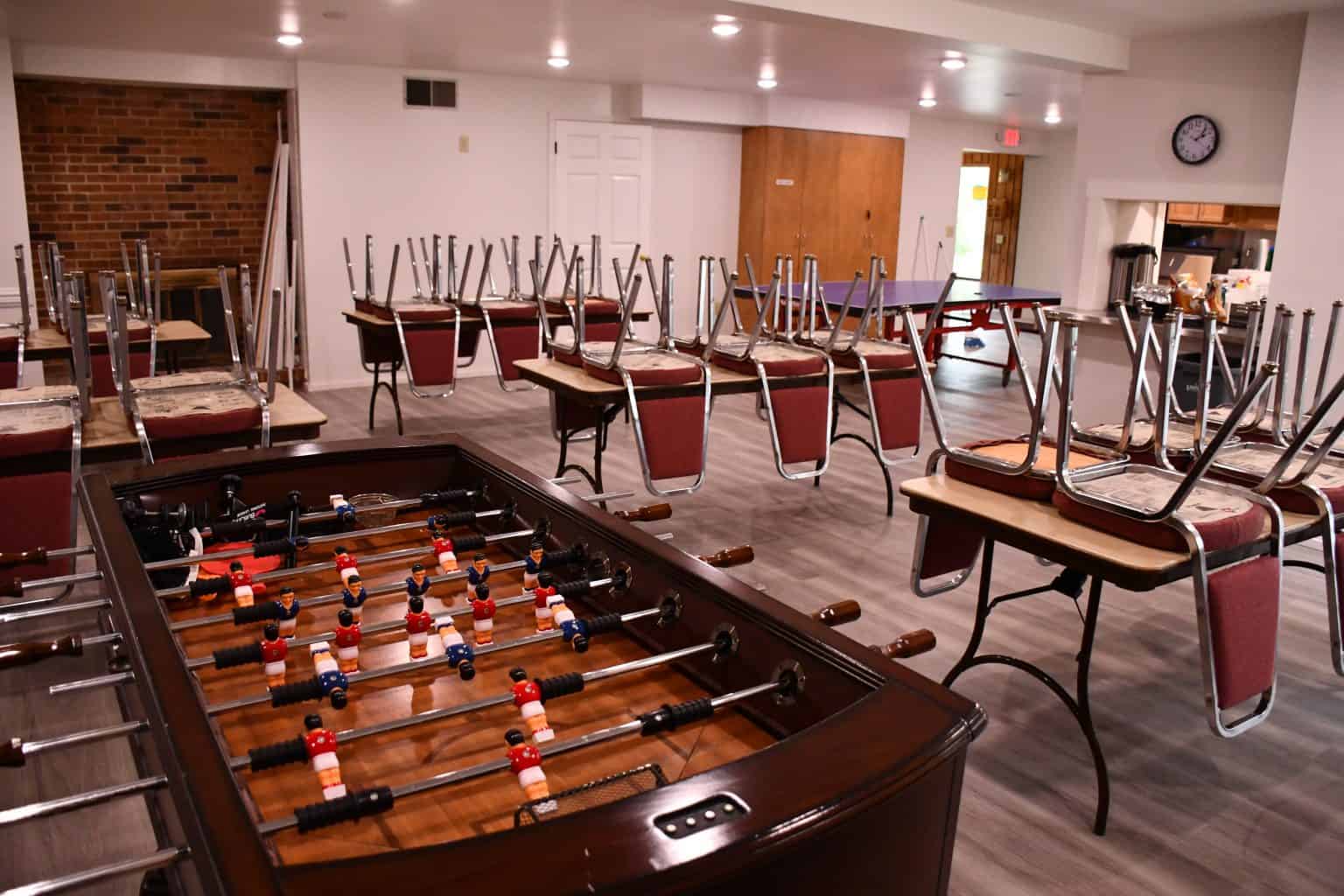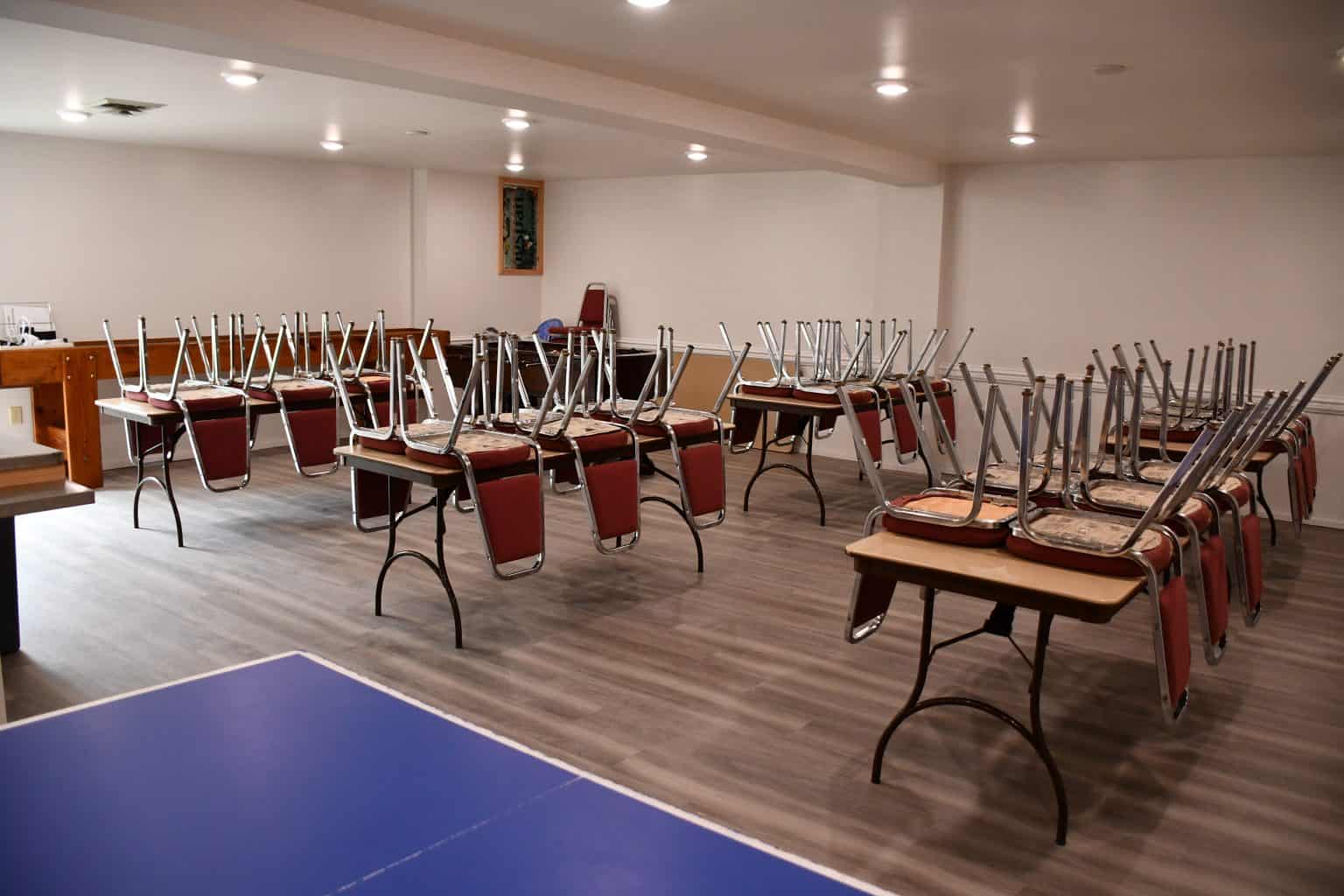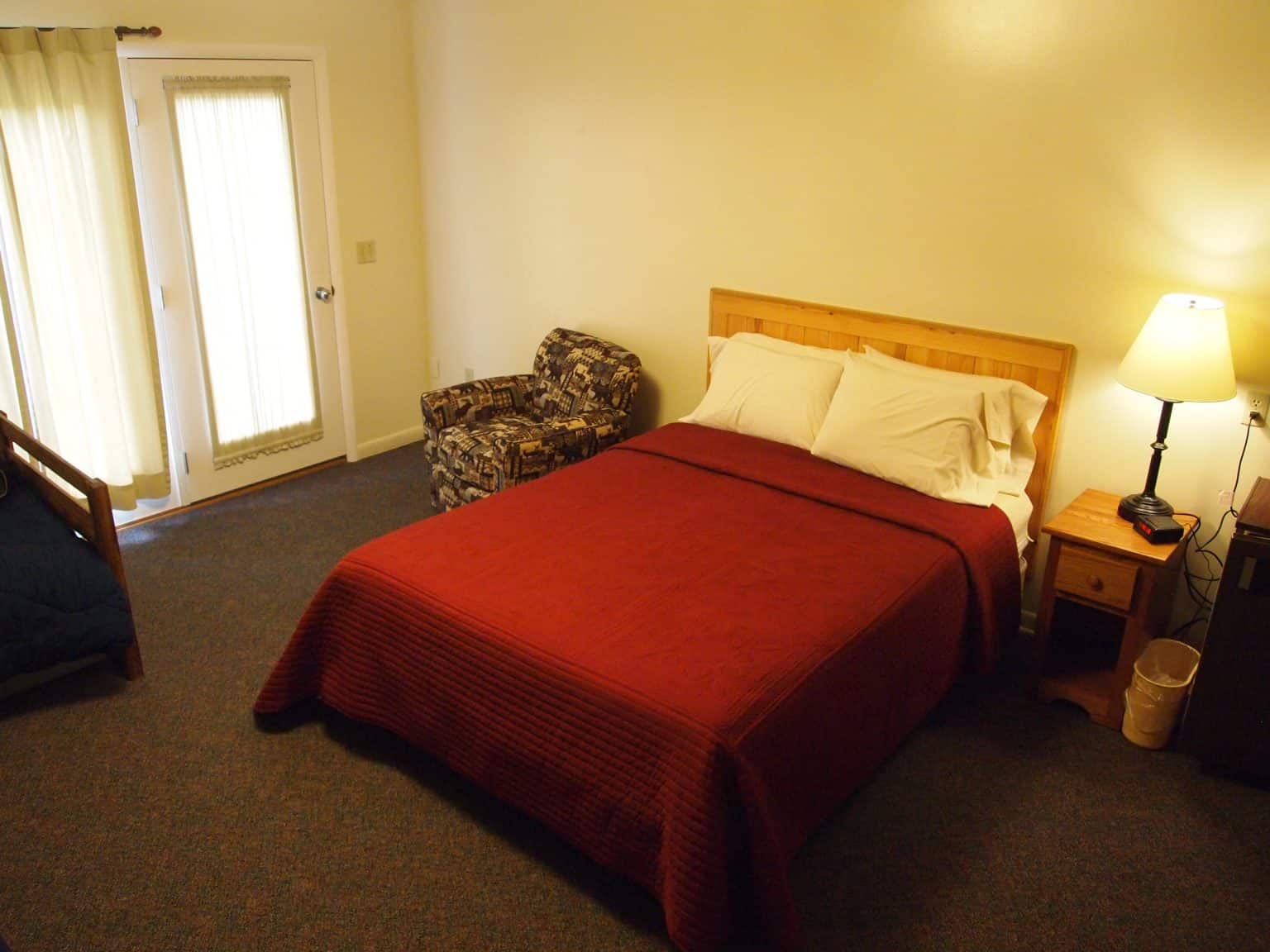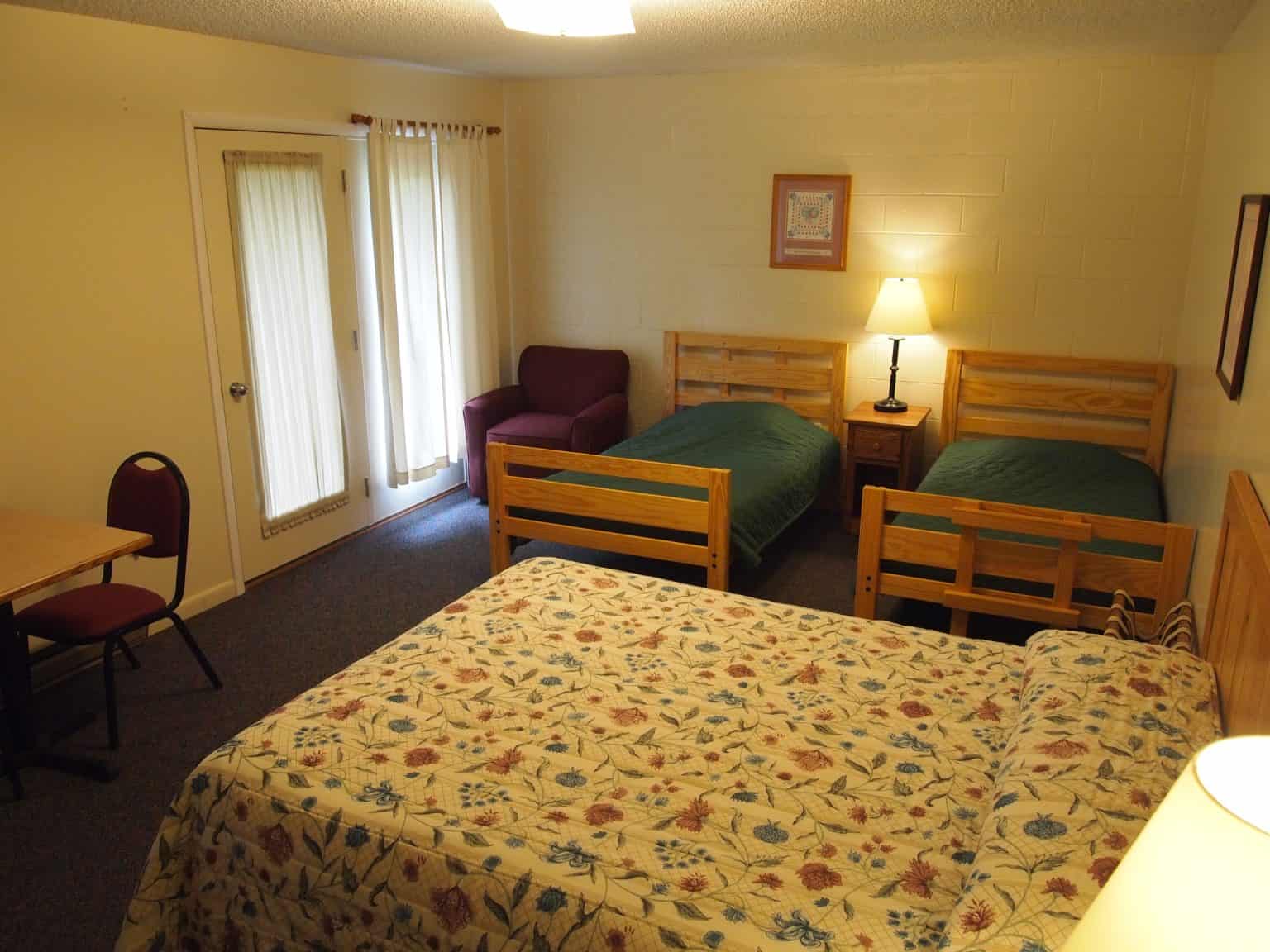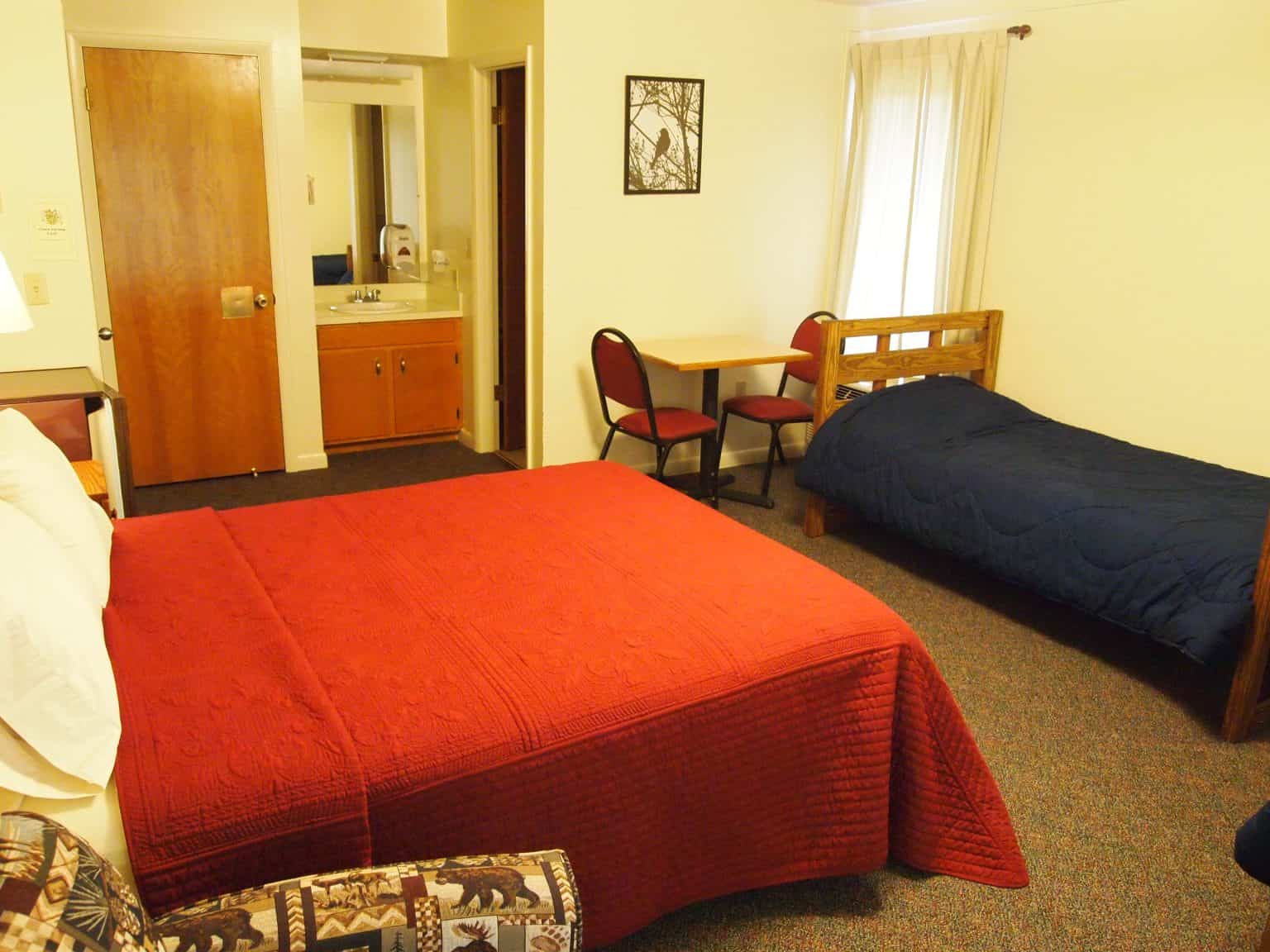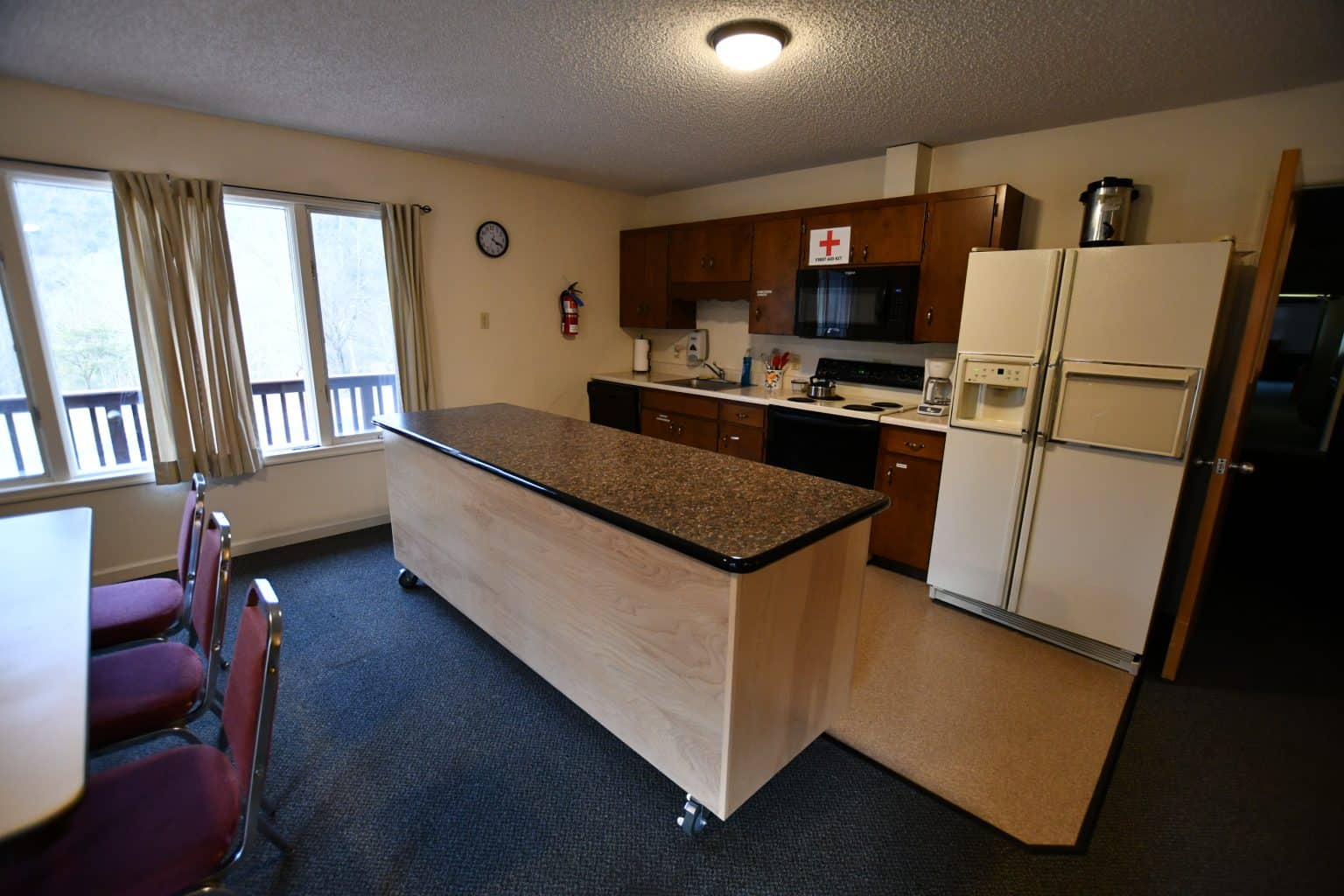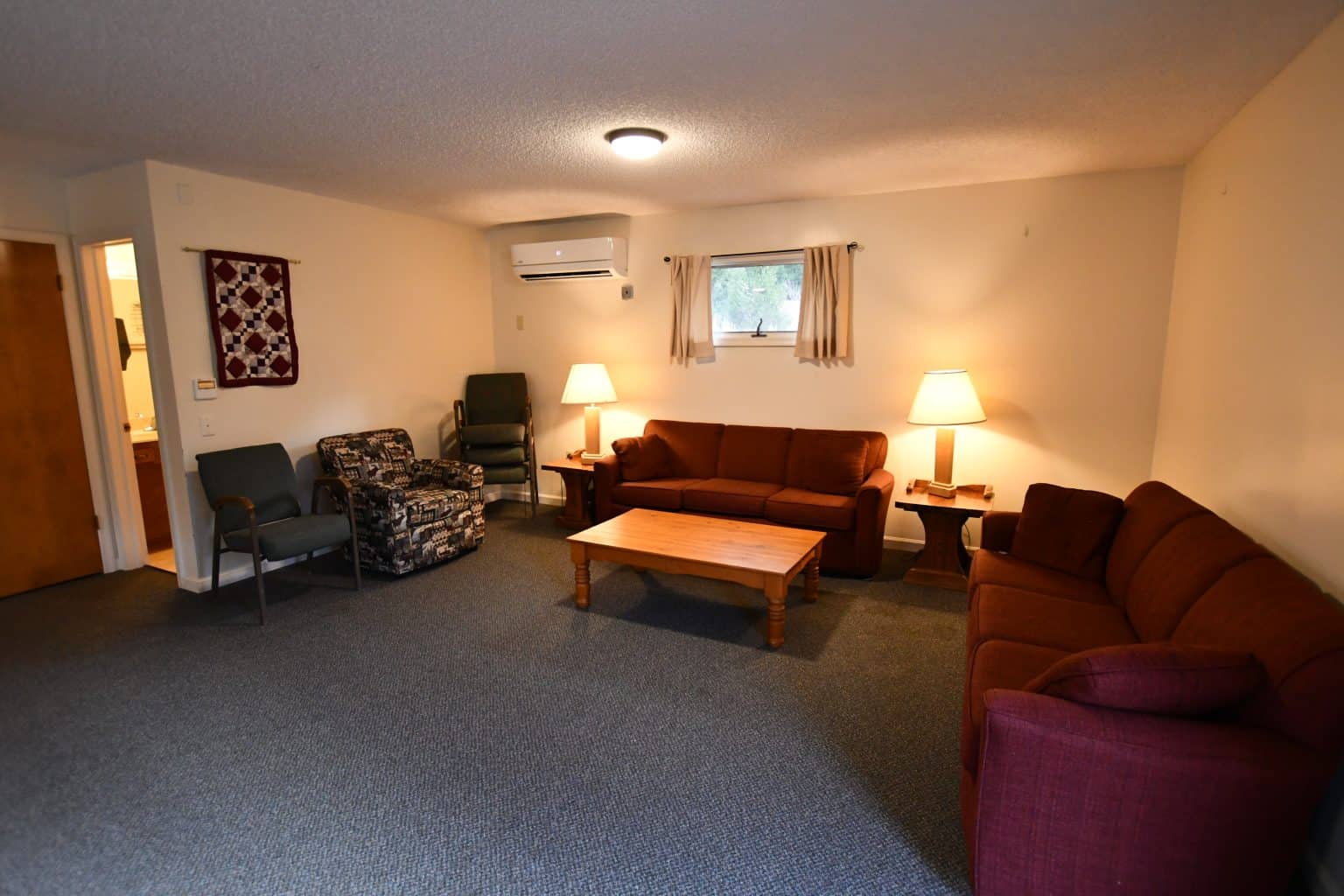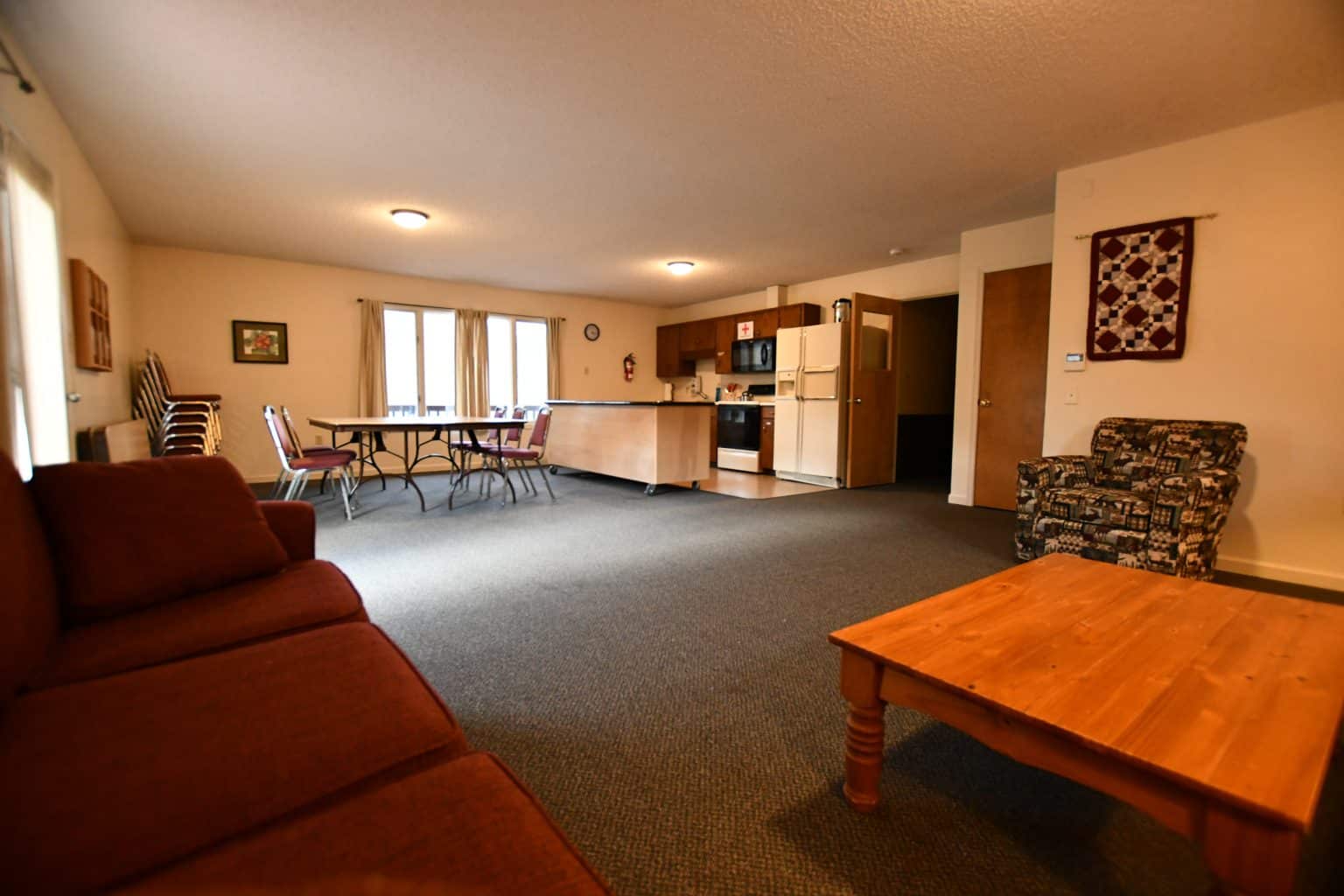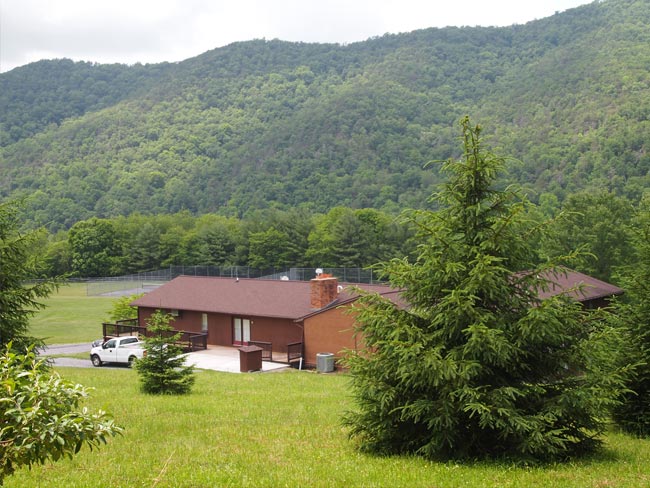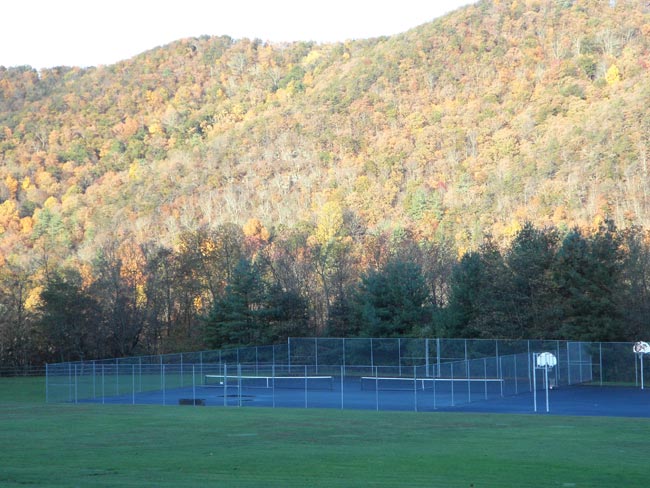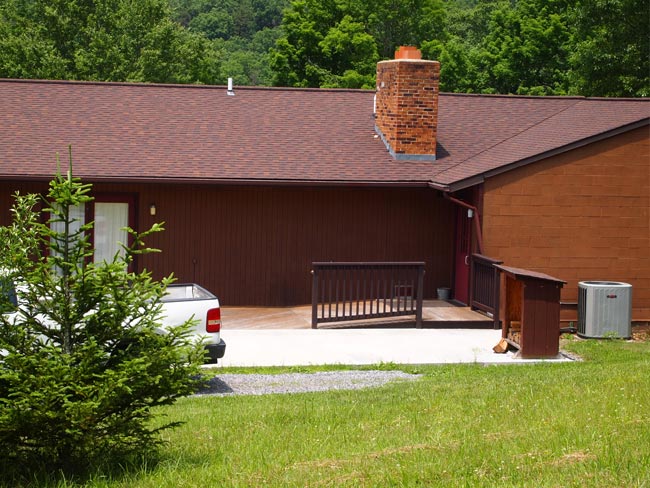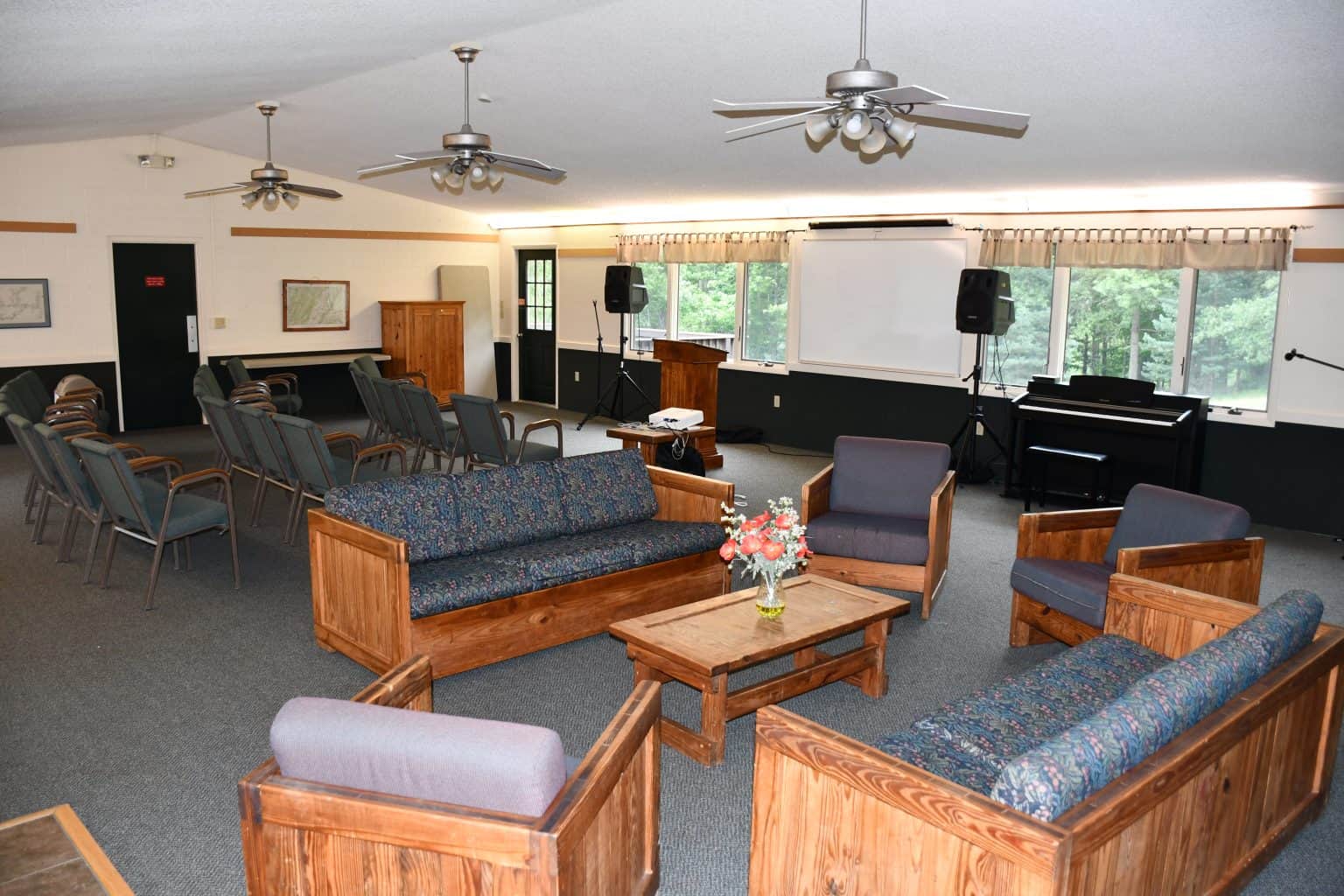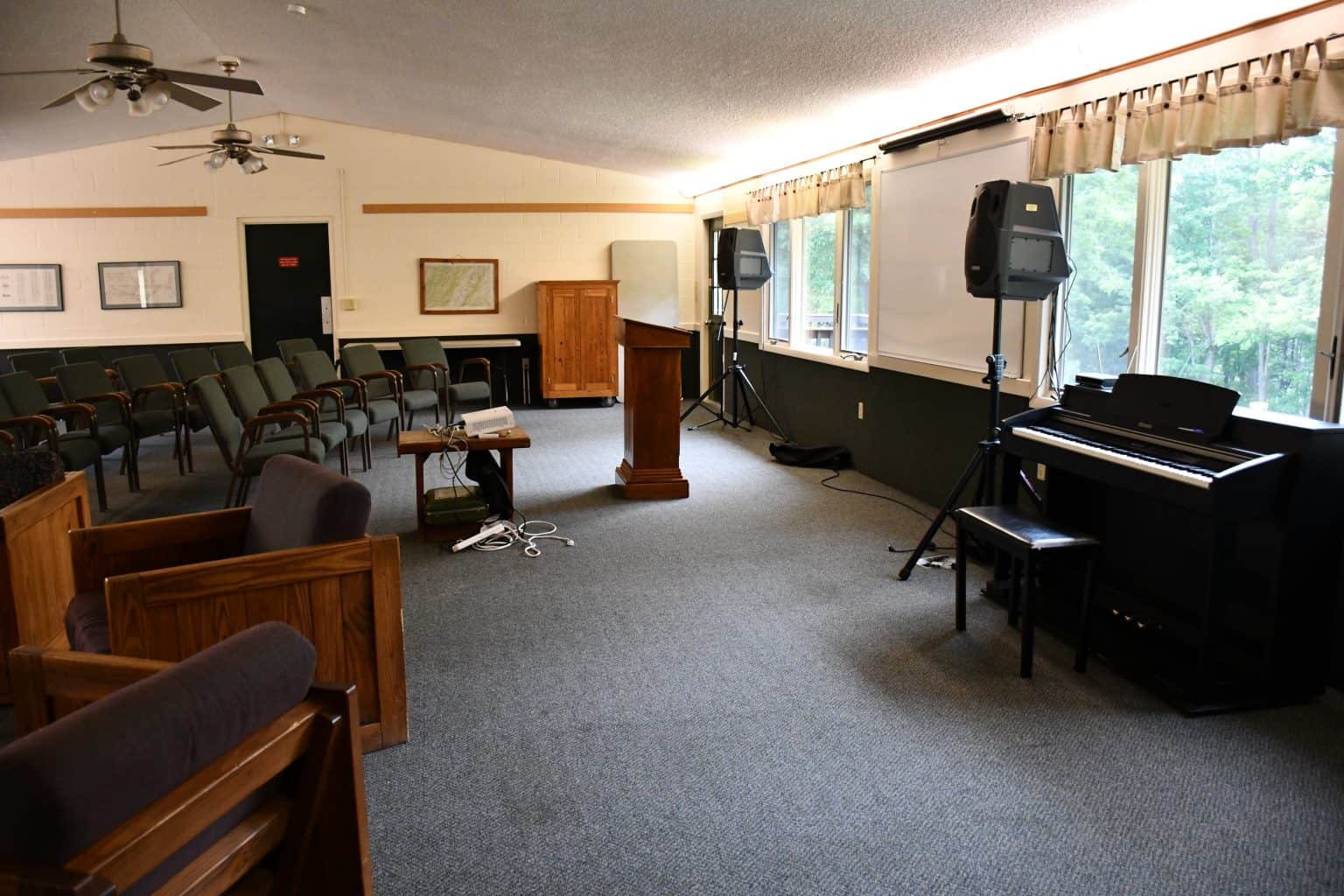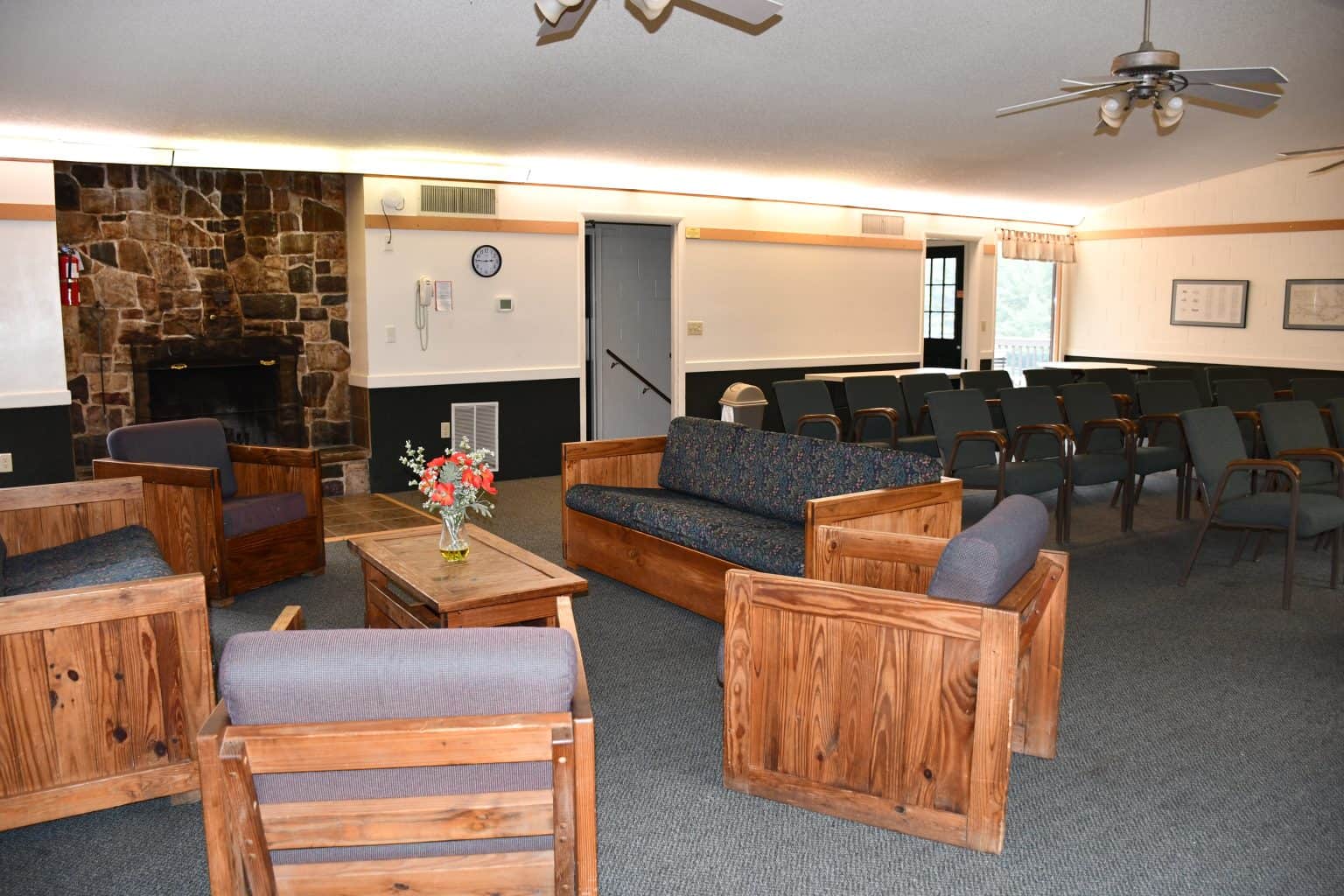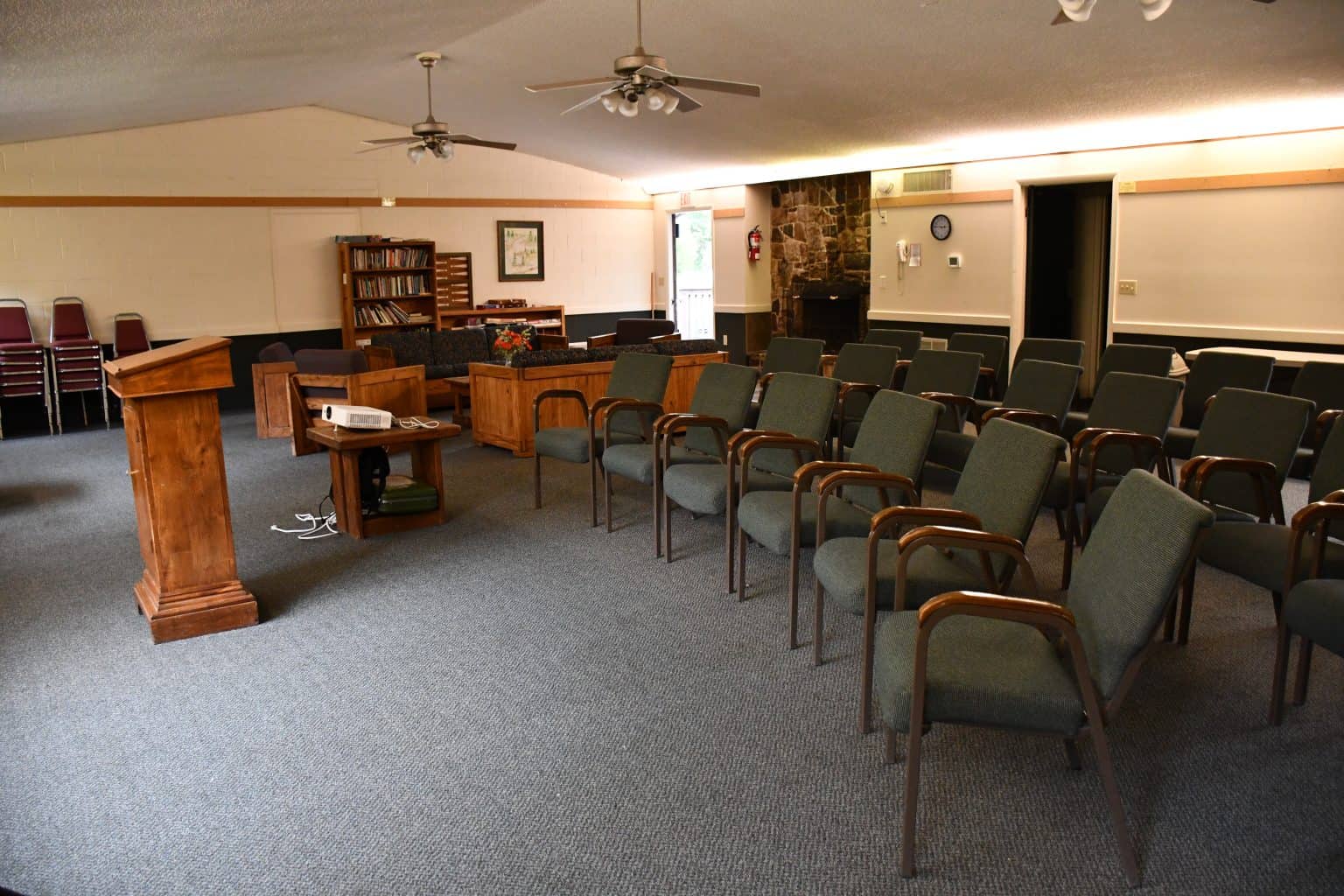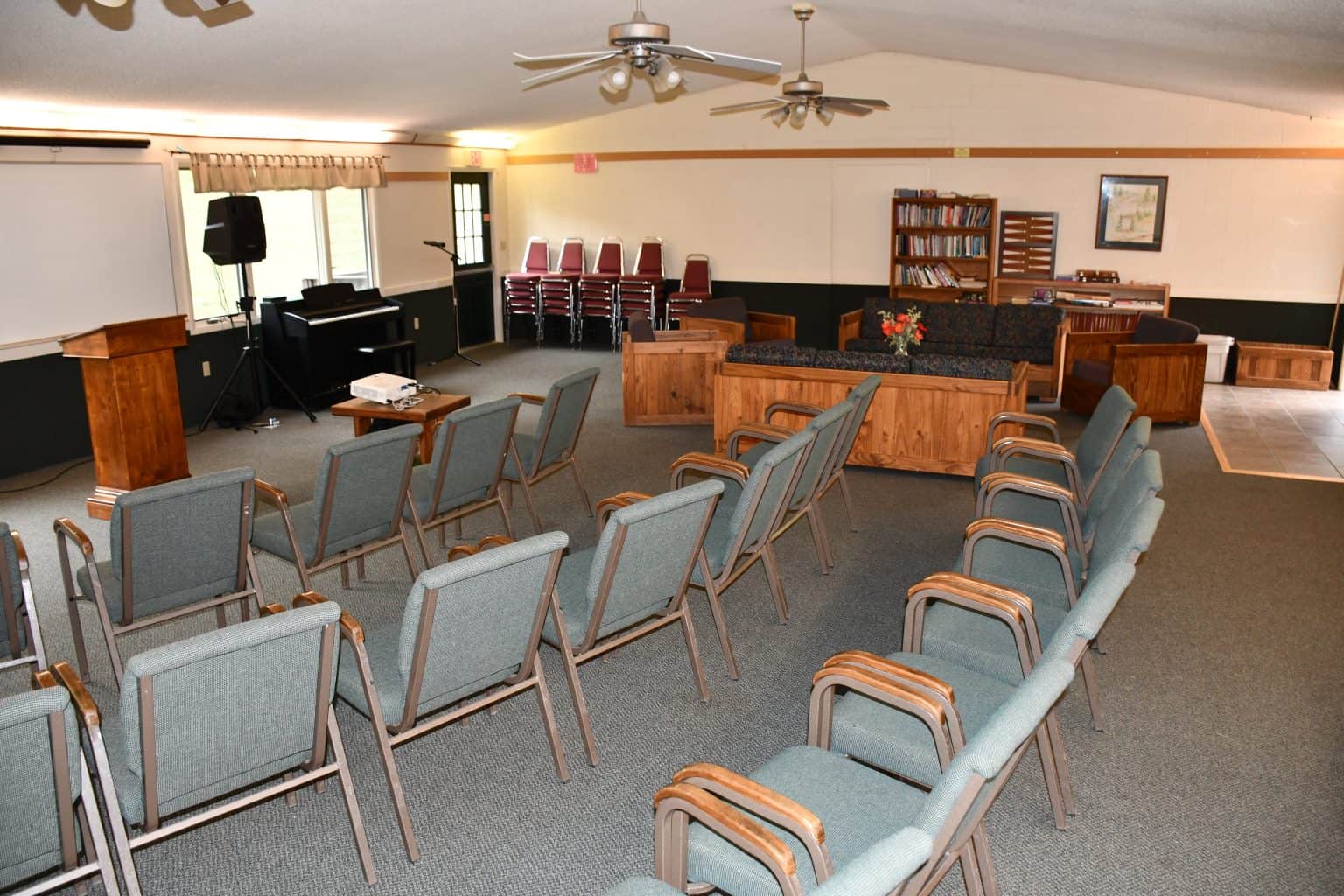 .
Hearthside meeting room and Main Kitchen
Accommodates up to 60 people.
Both the kitchen area (lower level) and Hearthside (upper level) are equipped with tables and chairs. Each has a fireplace.
Hearthside is also equipped with lounge furniture, a whiteboard, and a projector screen.
The kitchen has two refrigerators, stoves, ovens, and sinks, as well as a dishwasher, ice maker, and microwave.
Kitchen cabinets are stocked with dinnerware for at least 60 people, plus general-use cooking equipment.
Restrooms are available just off of Hearthside.
Crestview meeting room
Accommodates up to 20 people.
Equipped with tables and chairs for meetings or dining, and a lounge area with couches.
A furnished kitchen lines one wall, complete with sink, stove, oven, refrigerator, microwave, and dishwasher.
Kitchen cabinets are stocked with dishes for 20 and some general-use cooking equipment.
A full bathroom adjoins the meeting room.
Sleeping accommodations
14 motel-style bedrooms are available.
Each room has a queen bed, two twin beds, a private bathroom, a comfortable chair, a small desk with two chairs, and a small refrigerator.
Linens are provided (sheets, pillows, blankets, and towels).
One accessible motel-style room is available.
Other amenities
Password-protected and content-filtered Wi-Fi is available throughout the building.
A downstairs game area includes ping pong, foosball, and carpet ball.
Nearby outdoor recreation options include volleyball, tennis, basketball, a playground, and access to hiking trails.
A digital projector and sound system are available for an additional fee.
Mountain View Retreat Center building address:
14663 Upper Highland Dr, Bergton, VA 22811 Mailing address/Main Office: 14783 Upper Highland Dr, Bergton, VA 22811
Mountain View Retreat Center Availability Calendar
Use the calendar below to see which facilities are booked and which might be available. Note that seasonal facilities are not bookable over the winter, and no facilities are bookable more than 2 years in advance. These calendars are updated about once a week (usually Friday mornings), so it is possible that a facility that appears available has been recently booked. If you request a reservation or a quote, Highland staff will be able to confirm if the dates you are interested in are in fact available. Availability calendars for ALL facilities are viewable here.
Partially booked (hover for details)
MV - Hearthside/Main Kitchen + 7 rooms
MV - Retreat Center extra rooms
The rate sheets below are printable pdfs that summarize and compare rates for ALL Highland facilities and services in order to help you as you plan.