Welcome to Highland Retreat
Highland Retreat is a welcoming Christian camp that features a beautiful retreat setting and exciting summer youth camps. Located in northwestern Virginia, Highland serves the Shenandoah Valley, Northern Virginia, the Eastern West Virginia panhandle, and beyond.
Many of our students commented, "We needed this retreat." THANK YOU for serving our teens and impacting the kingdom through the ministry of your camp!
Youth group retreat in Red Oak Lodge, February 2023
Thank you for a quiet and restful retreat!
Personal retreat in Creekside Cottage, February 2023
Great spiritual retreat that included rest, nature, reading, prayer, journaling, and reflection as well as hiking. I feel refreshed to return to ministry.
Pastor stay in Creekside Cottage, December 2022
These quiet days at Highland were just what my soul needed. Creekside provided a lovely warm place for reflection. I spent a lot of time on the trails – it is such a gift to soak in the beauty of creation. Thank you so much for these restful days to listen and be with God.
Pastor stay in Creekside Cottage, November 2022
Highland blessed us with a peaceful environment and God's mighty presence. We will certainly return.
Family getaway in Dogwood Cottage, November 2022
Highland gives a great and generous gift to pastors. Being here is life-giving!
Pastor couple in Mountain View Retreat Center, October 2022
Great weekend at your facility! What better place to be than in God's nature.
Church campout in Lower Campground and Tabernacle, September 2022
Having a space to be together was just what we needed! Thank you!
College ministry retreat in Red Oak Lodge, September 2022
Great and friendly staff! We appreciate their positive attitude. Will be back again!
Youth retreat in Red Oak Lodge, September 2022
What an incredible time of deepening into creation, both around and within ourselves, and between us. The ripe persimmons were a special treat and our almost-daily walks through the pines is always my heart-melting place. Your most generous gift of this place for our more-than-usually-weary souls is overwhelming. Thank you so much.
Pastor couple in Creekside Cottage, September 2022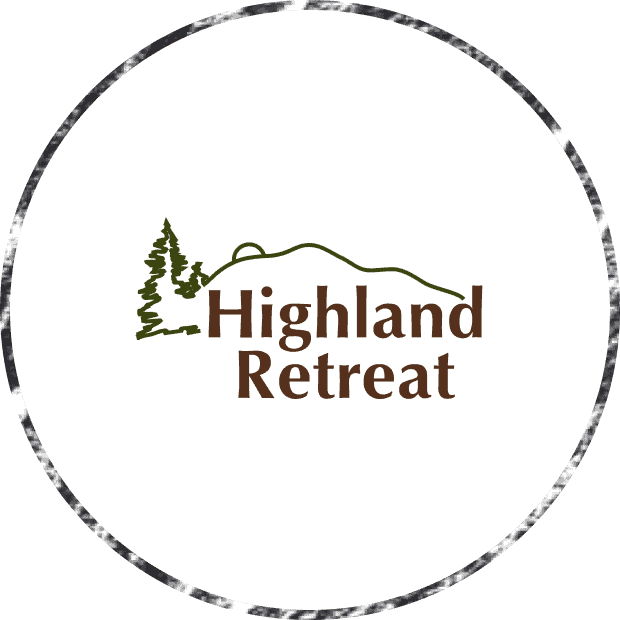 Follow Us On
Social Media