Lower Highland Campground
The Lower Highland Campground is ideal for groups of 30 to 150 people seeking to camp with a full service shelter (the Tabernacle) and multiple bathhouses. The proximity of campsites, A-frame camping cabins, and rooms at Mountain View Retreat Center make the area ideal for church retreats requiring a variety of lodging options. Families and smaller groups can often find space to camp in the Lower Highland Campground, too.
The Lower Highland Campground is open from May 1 to November 15, but is not available for mid-week rentals when Highland Summer Camps are in session (mid-June through early August).
Scroll on down the page for photos and more information. Or, use the buttons below to skip down to a specific section.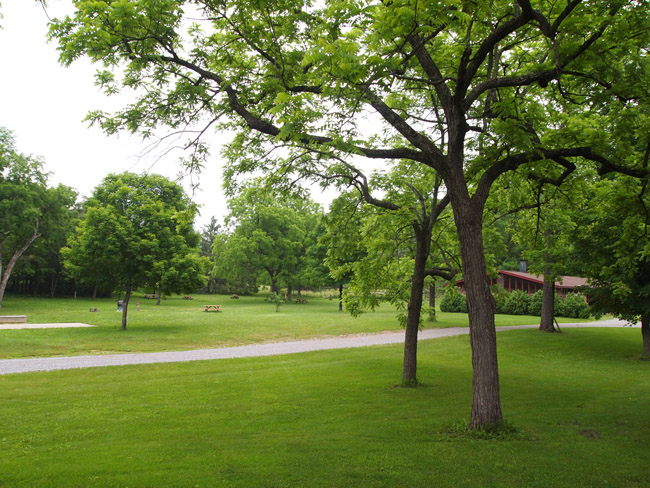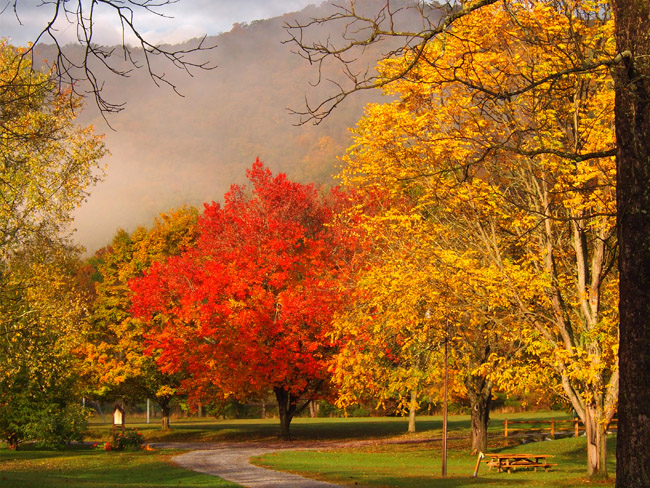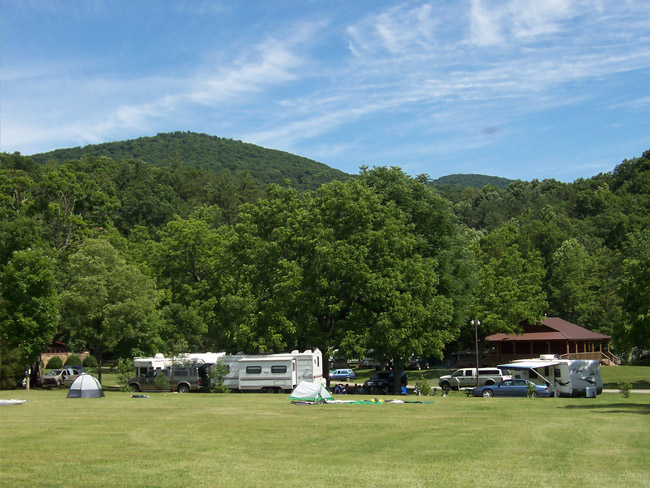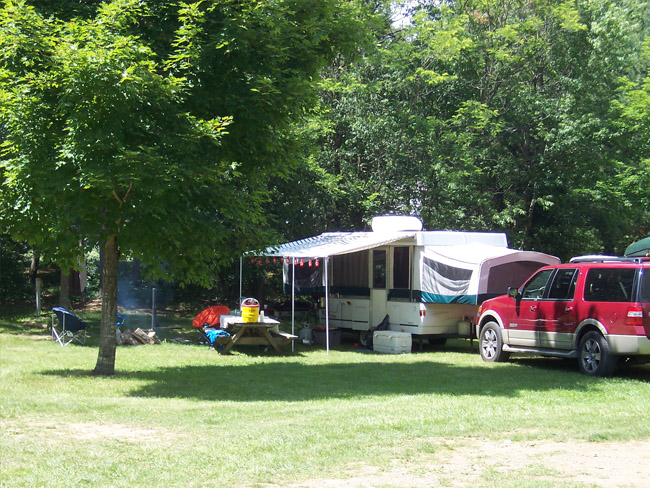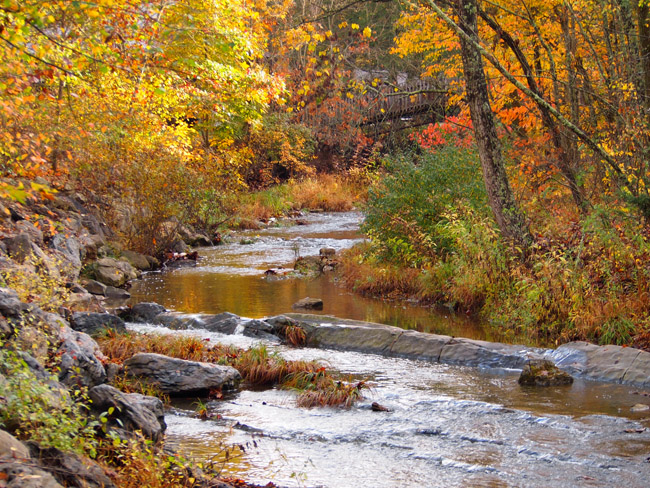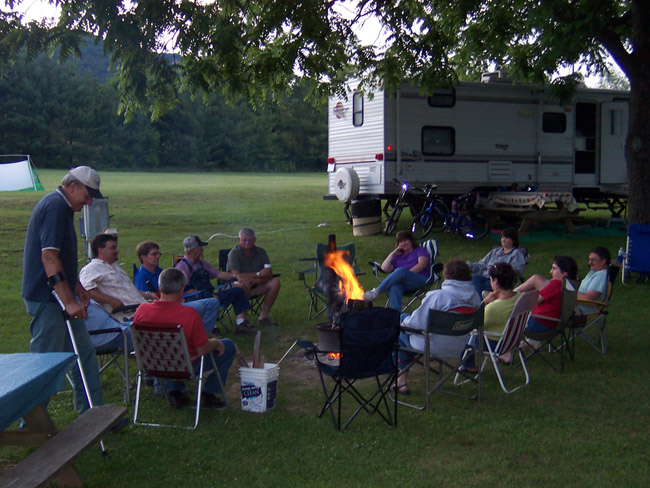 Lower Highland Campground Amenities
The Lower Highland Campground has 16 designated campsites, arranged for both group camping and individual use. Groups desiring exclusive access to the area may reserve the entire campground, or at least the 8 sites closest to the Tabernacle pavilion.
Two bathhouses are located within a short walk from anywhere in the Lower Highland Campground.
Water and electric hookups are available at most sites.
Each campsite has a picnic table and a fire ring for outdoor cooking.
Firewood is available for a modest fee. Please do not bring your own firewood.
A playground, shuffleboard court, volleyball court, and recreation fields are located nearby.
Lower Highland Campground Availability Calendar
Use the calendar below to see which facilities are booked and which might be available. Note that seasonal facilities are not bookable over the winter, and no facilities are bookable more than 2 years in advance. These calendars are updated about once a week (usually Friday mornings), so it is possible that a facility that appears available has been recently booked. If you request a reservation or a quote, Highland staff will be able to confirm if the dates you are interested in are in fact available. Availability calendars for ALL facilities are viewable here.
Partially booked (hover for details)
Lower Group Camping (Tab area)
Lower Site #1 (primitive)
Lower Site #2 (50/30/20A, S)
The rate sheets below are printable pdfs that summarize and compare rates for ALL Highland facilities and services in order to help you as you plan.