Dogwood Cottage is located just beyond the Highland Pool in the heart of the lower camp. Dogwood sleeps up to 8 people in two bedrooms and is a quaint getaway any time of year.
Scroll on down the page for photos and more information. Or, use the buttons below to skip down to a specific section.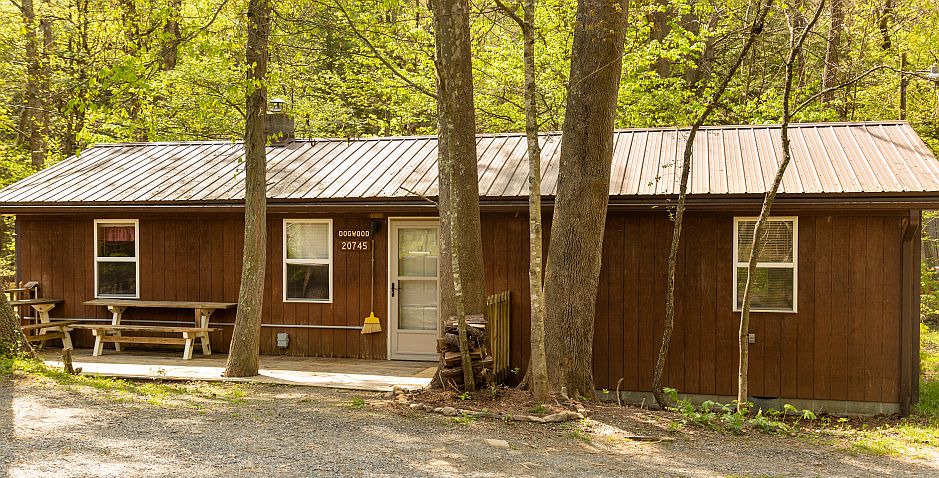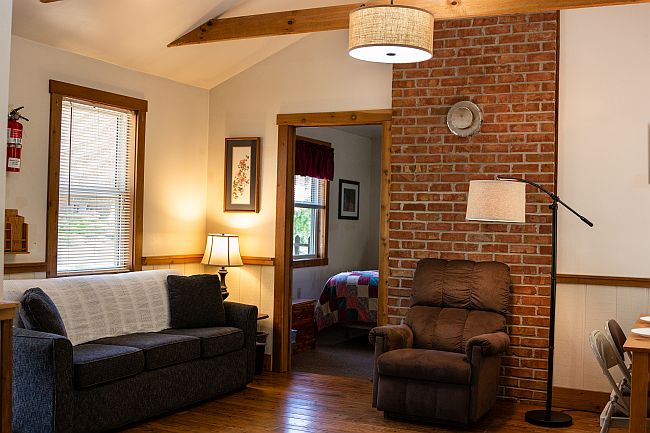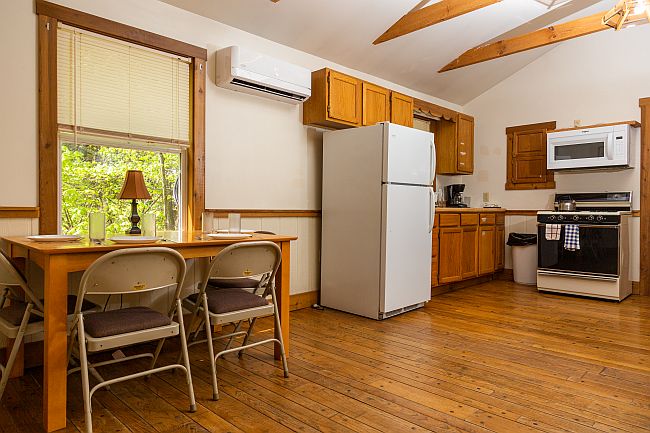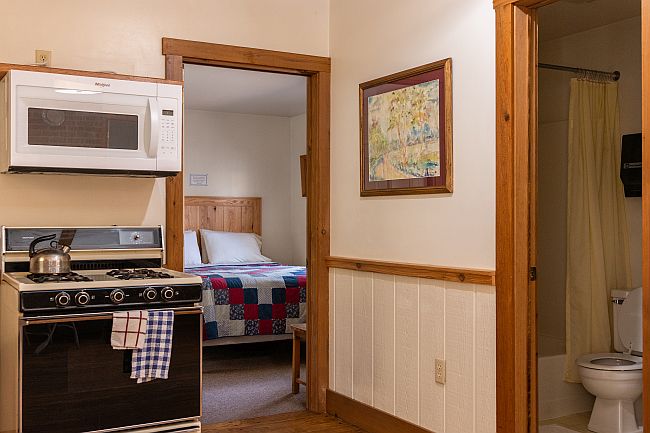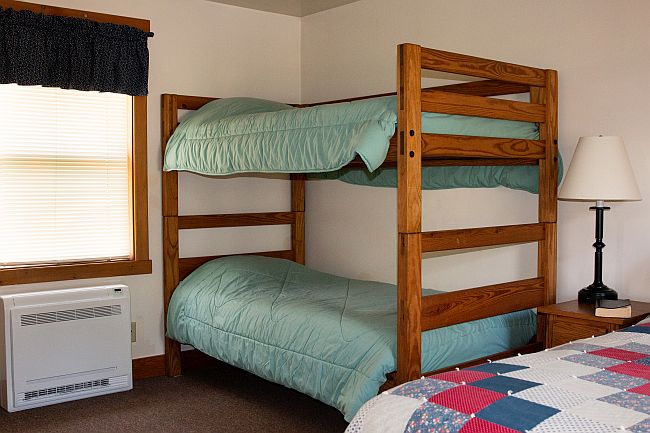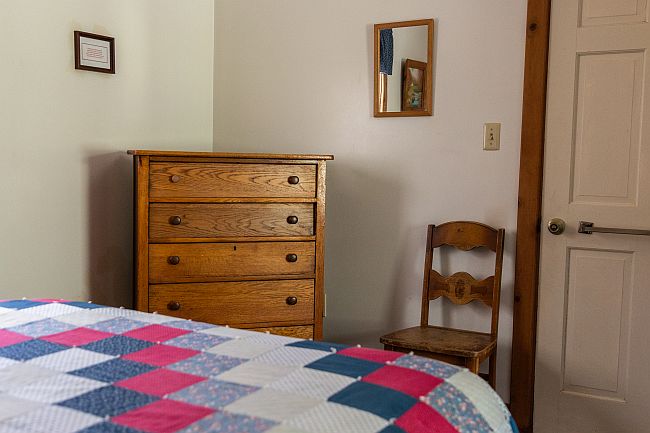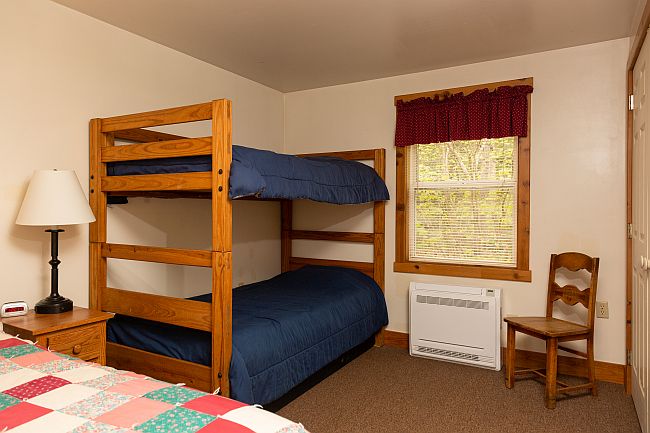 Dogwood Amenities
Two bedrooms, each containing a queen bed and set of twin bunks.
One full bathroom.
Linens are provided (sheets, pillows, blankets, and towels).
Small furnished kitchen allows guests to make their own meals. Includes a refrigerator, range, stove top, microwave, and basic general use items.
Fully winterized and air conditioned.
This cottage is not available for rental when Highland Summer Camps are in session (mid-June thru early August)
Dogwood Cottage building address:
20745 Lower Highland Dr, Bergton, VA 22811
Dogwood Availability Calendar
Use the calendar below to see which facilities are booked and which might be available. Note that seasonal facilities are not bookable over the winter, and no facilities are bookable more than 2 years in advance. These calendars are updated about once a week (usually Friday mornings), so it is possible that a facility that appears available has been recently booked. If you request a reservation or a quote, Highland staff will be able to confirm if the dates you are interested in are in fact available. Availability calendars for ALL facilities are viewable here.
Partially booked (hover for details)
The rate sheets below are printable pdfs that summarize and compare rates for ALL Highland facilities and services in order to help you as you plan.
Due to high demand for cottages, one-night stays on a weekend can only be booked within a month of the reservation date.